Are you attending a bridal shower and in need of the perfect gift to celebrate the modern bride? Look no further! We have curated a list of best Bridal shower gift ideas that are sure to impress. From pampering spa treatments to personalized keepsakes, these gifts are perfect for showing your love and support to the bride-to-be. So, let's dive in and explore the wonderful world of bridal shower gift ideas!
1. Scented Candle or Spa Treatment
Traditionally, bridal shower gifts were meant to offset the cost of a dowry or help the bride set up her marital home. However, modern bridal showers are all about celebrating the bride herself. A scented candle or a luxurious spa treatment can be a perfect gift for the bride to relax and unwind before her big day. Consider booking her a massage, facial, or even a day at a luxury spa. It's a thoughtful gift that will help her reduce pre-wedding stress and indulge in some self-care.
2. Something Thoughtful
While kitchen teas are focused on gifts for the kitchen, bridal showers allow for a wider variety of gift options. Consider a luxurious dressing gown that the bride can use on the morning of her wedding. To add a personal touch, have the pocket embroidered with her post-wedding initials. It's a thoughtful and practical gift that she will cherish for years to come.
3. Lingerie
If you're looking for a modern and slightly daring gift, lingerie is a great choice for a bridal shower. It's considered a luxury item and can be a fun gift for the bride and her partner to enjoy together. If you're unsure about her size or taste, you can opt for a voucher or accessories like a garter or stay ups. It's a gift that adds a touch of excitement and romance to the bridal shower.
4. A Robe to Wear on the Wedding Morning
A beautiful silk robe is a perfect gift for any bride-to-be. Even if she has already ordered robes for herself and her bridesmaids, she can use yours on her honeymoon or for lazy days at home. It's a practical and stylish gift that she will appreciate.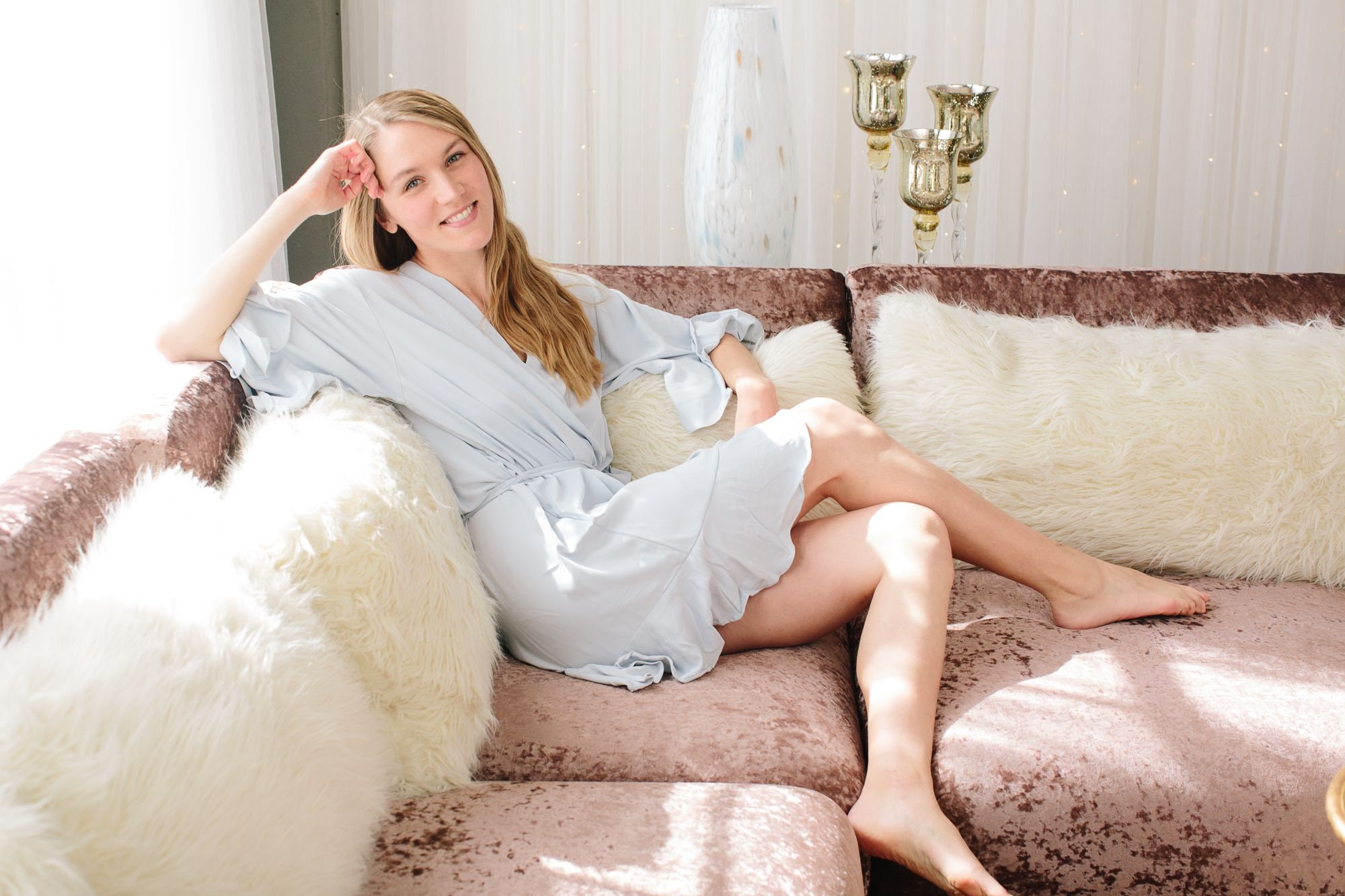 5. Monthly Subscription
Traditionally, bridal showers were about supplying the bride with items for her home and offering advice for her future marriage. A modern interpretation of this sentiment could be a monthly subscription to a magazine or club that suits the bride's interests. Consider home, craft, or fashion magazines that cater to her creative side. It's a gift that keeps on giving, providing her with inspiration and enjoyment long after the bridal shower.
6. Entertaining Essentials
If the bride loves to cook and entertain, consider gifting her a recipe book or a cocktail recipe book. You can take it a step further by buying her a cocktail mixing kit or some stylish items to use at dinner parties, such as cocktail or wine glasses or beautiful metallic serving cutlery. These gifts will inspire her to host memorable gatherings with family and friends.
7. Bed Linen
Fresh bed linen symbolizes a fresh start and new beginnings, making it an ideal gift for a bridal shower. Practical and symbolic, it's a gift that will be appreciated by the newlyweds. Consider a beautiful cozy throw that they can snuggle up with on cozy nights in.
8. A Beautiful Photo Frame
The newlyweds will have plenty of wedding photos to cherish, so why not gift them a beautiful photo frame to display their favorite moments? Instead of letting the photos collect dust in an album, a photo frame allows them to showcase their love and memories on their wall. It's a sentimental and stylish gift that will be treasured for years to come.
9. Toiletries
Toiletries such as bubble bath, bath bombs, or massage oils are always a hit at bridal showers. Package them in a beautiful basket for the bathroom, creating a spa-like experience at home. It's a gift that promotes relaxation and self-care, perfect for the bride-to-be.
10. Coffee Table Book
A coffee table book based on a topic the bride loves or a tasteful scrapbook for the couple to fill with their honeymoon photos are considerate gift options. These keepsakes are not only beautiful additions to their home but also serve as reminders of their special moments together.
11. Something to Help Her Relax
Encourage the bride to take time for herself with a breakfast in bed serving tray and a breakfast recipe book. This gift option is perfect for a busy bride who needs a reminder to enjoy her mornings and weekends in a relaxing manner. It's a thoughtful and practical gift that promotes self-care and relaxation.
12. Couples Activities
A couple's activity voucher, such as a dance class or a unique experience, is a thoughtful and fun gift. They can use it to perfect their first dance before the wedding or save it for a special date night after all the wedding planning and celebrations are over. It's a gift that fosters quality time and creates lasting memories.
13. Something for the Honeymoon
Honeymoon accessories such as a beach bag and towel or coordinating thongs and a sarong are perfect gifts to remind the bride to pack for her romantic getaway. Consider travel essentials like personalized luggage tags, locks, or a travel pillow to make her honeymoon even more enjoyable. It's a practical gift that also adds excitement and anticipation for the adventures ahead.
14. Quality Champagne Glasses or Wine Tumblers
Once married, the newlyweds will have plenty of nights to themselves to celebrate and enjoy each other's company. Enhance those special moments with a beautiful set of champagne glasses or wine tumblers. It's a gift that adds elegance and sophistication to their future celebrations.
15. Cheese Board
For the couple who loves to indulge in wine and cheese nights, a quality cheese board is the perfect gift. It's a practical and stylish addition to their home and will make their nights in together even more special. Consider pairing it with some gourmet cheeses or a selection of their favorite snacks for a complete gift.
These are just a few of the many unique Bridal shower gift ideas for a memorable bridal shower. Whether you choose a spa treatment, personalized keepsake, or practical home item, the most important thing is to show your love and support for the bride-to-be. With these gifts, you can celebrate her journey to marriage and help create lasting memories.