Christmas is a time to show appreciation for our loved ones, and that includes our dear sister-in-law. Whether you've known her for a short time or she's been a part of your family for years, finding the perfect Christmas gift can sometimes be a challenge. But fear not! We've gathered a list of unique and thoughtful presents that are sure to put a smile on her face. From sentimental jewelry to luxurious self-care items, there's something for every sister-in-law on your list.
Sentimental and Meaningful Gifts
Sisters by Heart Cuff Bangle Bracelet
For a more sentimental gift, consider giving your sister-in-law a Sisters by Heart cuff bangle bracelet. This beautiful piece of jewelry is engraved with the phrase "Not Sisters by Blood But Sisters by Heart." It comes in an elegant jewelry box, making it a perfect gift for Christmas.
Linked Pendant Necklace by Caitlyn Minimalist
If your sister-in-law appreciates minimalist jewelry, she will love this Linked Pendant Necklace by Caitlyn Minimalist. This delicate necklace features an infinity symbol pendant and can be layered with other accessories. It comes in three finishes – sterling silver, 18K gold, or rose gold – allowing you to choose the perfect one for her.
"Manifest: 7 Steps for Living Your Best Life," by Roxie Nafousi
Encourage your sister-in-law to live her best life with the book "Manifest: 7 Steps for Living Your Best Life" by Roxie Nafousi. Written by Britain's 'Queen of Manifestation,' this book is a great gift for both beginners and those who are already familiar with the manifestation process. It's a thoughtful present that can inspire and motivate her to achieve her dreams.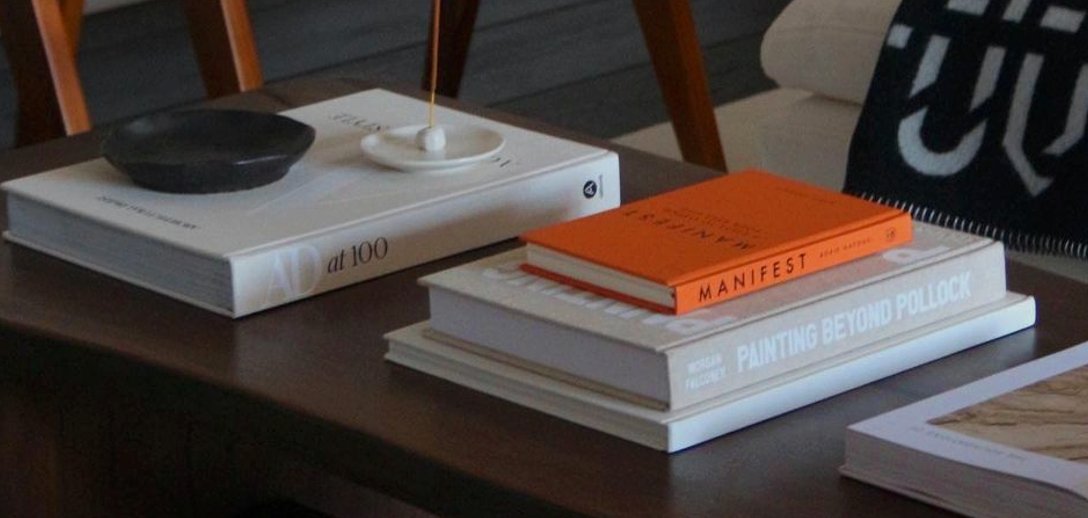 Self-Care and Relaxation Gifts
Jade Roller and Gua Sha Skin Tools
If your sister-in-law is a skincare enthusiast, she'll appreciate the Jade Roller and Gua Sha Skin Tools set. These tools are designed to massage the face, relieve muscle tension, reduce facial puffiness, and improve fine lines and wrinkles. They can be a great addition to her skincare routine, providing a relaxing and rejuvenating experience.
Mulberry Silk Eye Mask
Give your sister-in-law the gift of luxury sleep with a Mulberry Silk Eye Mask. This decadently soft and light-blocking mask from Brooklinen is made of high-quality silk, which is naturally cool to the touch and breathable. It's perfect for providing a peaceful sleep experience, whether at home or while traveling.
Bare Hands The Natural Pedicure
If your sister-in-law deserves a little pampering, consider gifting her Bare Hands The Natural Pedicure set. This kit includes a unique glass file for exfoliation and a rich verbena balm for softening the skin. It's a perfect treat for her to enjoy a spa-like pedicure experience at home.
Unique and Fun Gifts
Cocktail Inspired Soap
For the sister-in-law who enjoys unwinding with a good cocktail, the Cocktail Inspired Soap set is a perfect gift. These handmade soaps are shaped like classic cocktail glasses and come in scents inspired by popular drinks. They make for a fun and unique addition to her bathroom or kitchen.
Wine Cork States
If your sister-in-law is a wine enthusiast, she'll love the Wine Cork States wall art. This creative piece allows her to track the different varieties of wine she has tried over time. It's a unique and decorative item that can showcase her love for wine in a stylish way.
Homarden Copper-Colored Watering Can
For the sister-in-law with a green thumb, the Homarden Copper-Colored Watering Can is a practical and stylish gift. This trendy watering can is perfect for both indoor and outdoor plants, and its smaller size makes it convenient to use and display as a decorative piece.
Conclusion
Choosing the perfect Christmas gift ideas for sister in law doesn't have to be a daunting task. By considering her interests and preferences, you can find a unique and thoughtful present that shows your appreciation. Whether it's a sentimental piece of jewelry, a luxurious self-care item, or a fun and unique gift, the options are endless. Use this guide to inspire your gift-giving and make this Christmas extra special for your sister-in-law.