Spring is a season of renewal and fresh beginnings, making it the perfect time to surprise your loved ones with a thoughtful gift. A spring gift basket is a versatile and delightful choice for various occasions, from birthdays and weddings to Easter and Mother's Day. In this article, we'll explore a variety of spring gift basket ideas that are not only sure to bring smiles but also provide inspiration for those looking to create a stunning, personalized gift.
What special meanings do spring gift baskets ideas have?
Spring gift baskets have special significance because they reflect the giver's attention and affection for the recipient and also incorporate many characteristic elements of spring. Here are some special meanings of spring gift baskets:
Rebirth and Freshness: Spring is the time of rebirth and freshness when nature begins to bloom and recover from the cold winter. A spring gift basket symbolizes rejuvenation and a fresh outlook.
Joy and Optimism: Spring often brings joy and optimism, and spring gift baskets can contain cheerful gifts, decorations, and delightful snacks to create an optimistic atmosphere.
Memories and Celebrations: Spring gift baskets can be created to commemorate specific events, such as Easter, weddings, or Mother's Day. They hold special significance in sharing happiness and blessings during these special moments.
Encouragement and Inspiration: Spring gift baskets can include symbolic gifts for personal growth and advancement, like plants, flowers, or self-improvement books. This can be an excellent way to encourage and inspire the recipient.
Expressing Affection: Spring gift baskets express the giver's affection and care for the recipient. They are a wonderful way to show gratitude and love during the vibrant spring season.
Spring Gift Basket Ideas
Easter Eggstravaganza Basket:
Incorporate colorful plastic eggs filled with chocolates, jellybeans, and small toys.
Include a soft, cuddly bunny plush as a centerpiece.
Add a personalized touch with hand-painted wooden Easter decorations.
Blooming Garden Basket:
Fill the basket with potted flowers or flower seeds, encouraging the gift recipient to grow their own garden.

Include gardening tools, gloves, and a stylish watering can.
Add a gardening book for inspiration.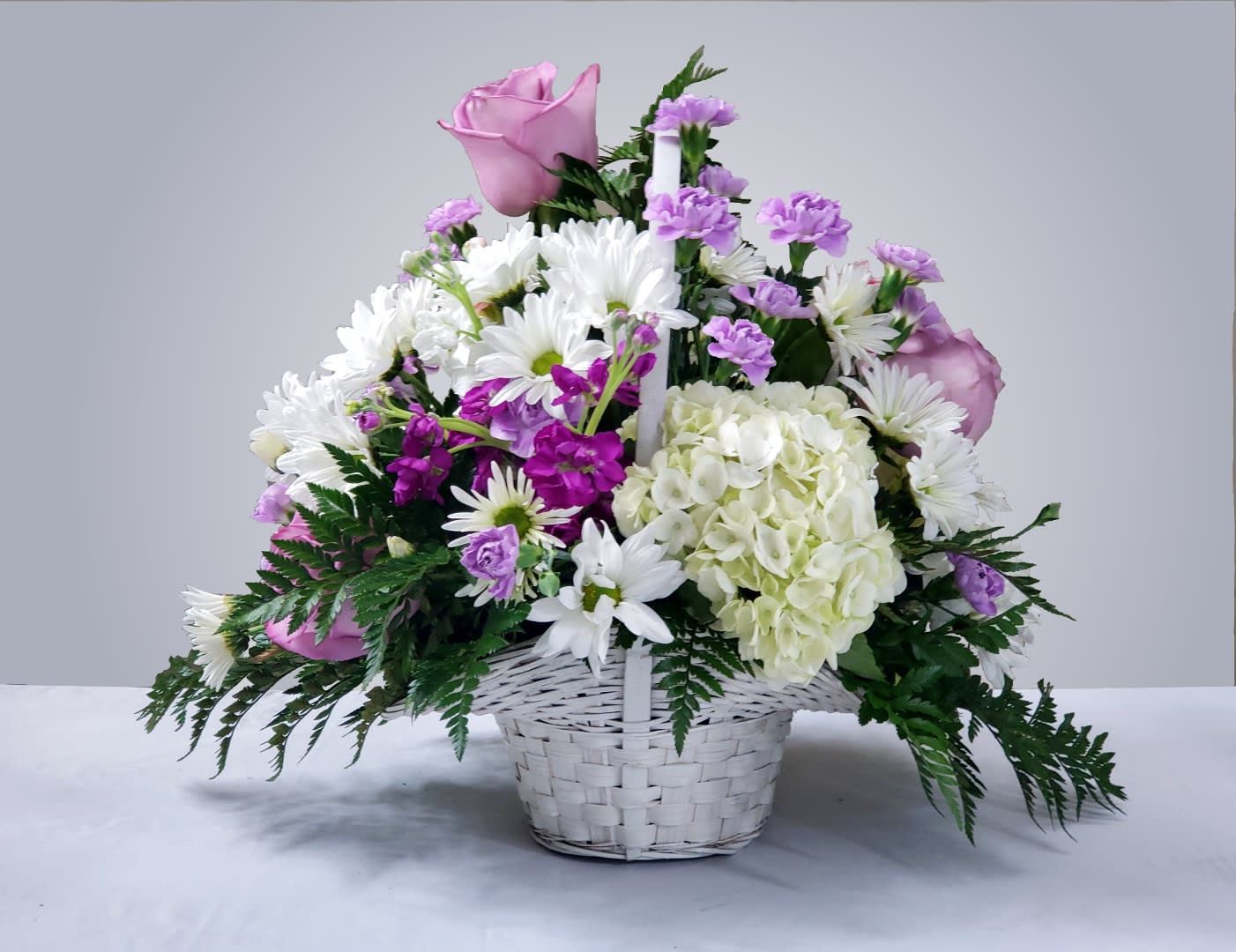 Spa Day Delight Basket:
Create a relaxing spa experience with scented candles, bath salts, and essential oils.
Add a plush robe and a soft towel.
Include a journal for recording thoughts and reflections.
Springtime Picnic Basket:
Pack a basket with gourmet cheeses, fresh fruit, artisan bread, and a bottle of wine or sparkling juice.
Include a checkered picnic blanket for outdoor enjoyment.
Add a Bluetooth speaker for music on the go.
Tea Lover's Paradise Basket:
Fill the basket with a variety of herbal teas, teacups, and saucers.
Include honey sticks, tea infusers, and a beautiful teapot.
Add a personalized tea blend or a subscription to a tea of the month club.
Kids' Outdoor Adventure Basket:
Include fun outdoor toys like bubbles, kites, and frisbees.
Add a coloring book with crayons or colored pencils.
Encourage exploration with a magnifying glass and a small bug-catching kit.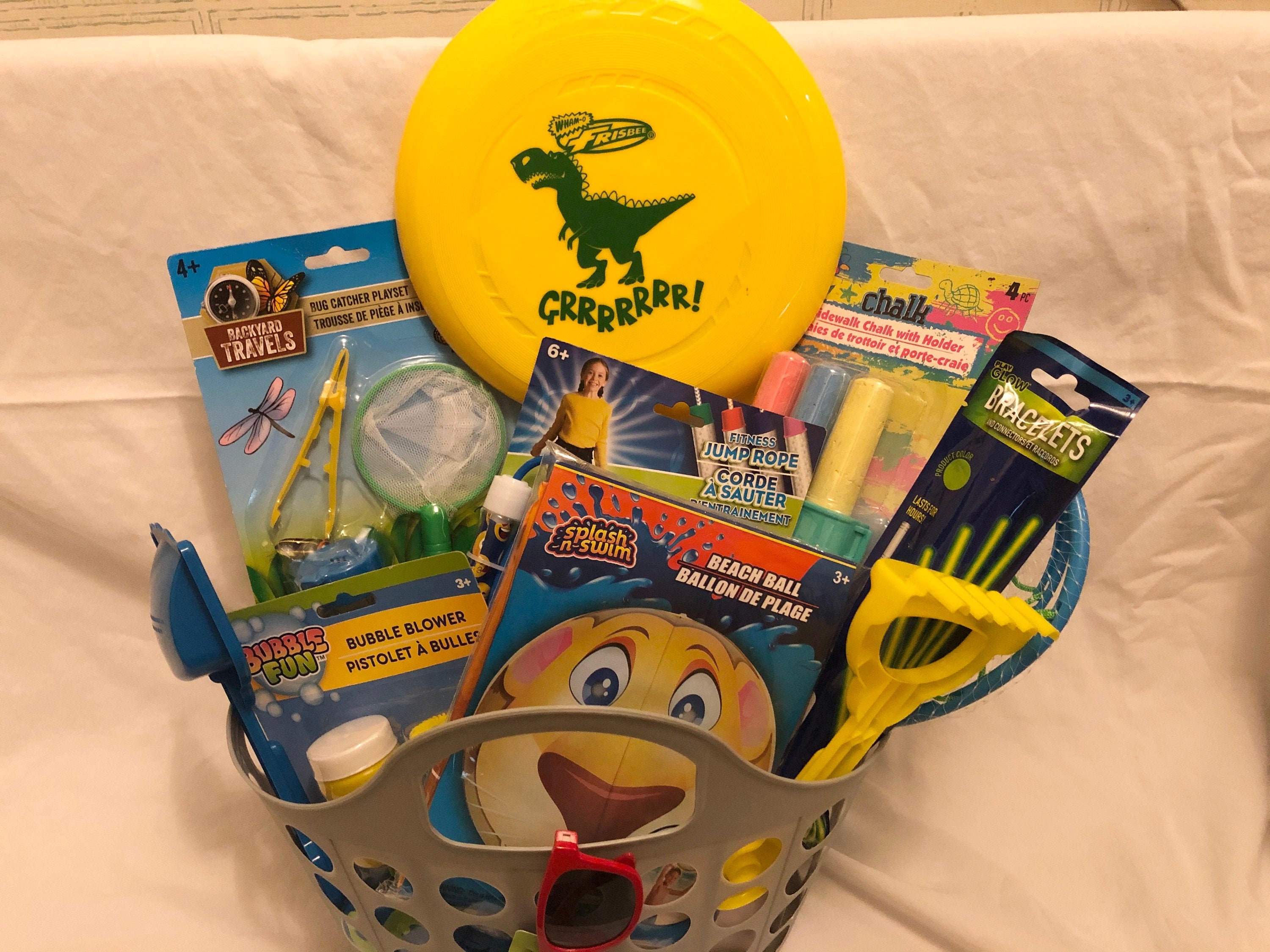 Bookworm's Retreat Basket:
Choose a selection of spring-themed books, novels, or poetry.
Include a cozy blanket and a scented candle.
Add a bookmark and a gift card to a local bookstore.
Healthy Lifestyle Basket:
Fill the basket with fresh fruits, nuts, and granola bars.
Include a reusable water bottle and a yoga mat.
Add a subscription to a wellness magazine or a fitness app.
Conclusion:
Spring gift baskets offer a charming and personalized way to celebrate the season and brighten any occasion. These ideas cater to various tastes and preferences, ensuring that you can find the perfect gift for your loved ones. Whether it's an Easter celebration, a birthday surprise, or just a thoughtful gesture to show you care, a spring-themed gift basket is a wonderful choice that will bring joy and appreciation to the recipient.