As spring emerges with its vibrant colors and renewed energy, it's the perfect time to express your love and appreciation for those close to your heart. Springtime gift baskets offer a wonderful way to capture the essence of the season and create memorable moments. In this comprehensive guide, we'll delve into a myriad of creative springtime gift basket ideas that will surely bring joy to your friends and family.
Blooming Garden Bliss
For the green-thumbed enthusiasts in your life, a garden-themed gift basket is a delightful choice. Include a selection of flower seeds, gardening gloves, a hand trowel, and a beautifully crafted plant marker. To add a touch of whimsy, consider including a friendly garden gnome to watch over their plants.
The Fragrance of Spring
Spoil the ladies in your life with a basket filled with spring-inspired beauty products. Consider bath bombs with floral scents, pastel-colored nail polish, moisturizing creams, and a range of fresh spring fragrances. This gift will allow them to unwind and feel pampered.
Picnic in Style
Celebrate the return of outdoor picnics with a thoughtfully curated picnic-themed gift basket. Include a cozy picnic blanket, an assortment of artisan cheeses, fresh seasonal fruits, and a bottle of sparkling wine. For an eco-friendly twist, opt for reusable plates, utensils, and cups.
Sweet Springtime Delights
Satisfy your loved ones' sweet cravings with a gift basket filled with spring-themed delicacies. Fill it with chocolates in the shape of spring flowers or birds, pastel-colored candies, and freshly baked cookies. Accompany these treats with a selection of gourmet teas or a fine bottle of wine.
Wellness and Fitness Focus
Encourage a healthy lifestyle with a wellness-themed gift basket. Incorporate fitness accessories like resistance bands, a yoga mat, a reusable water bottle, and a motivational fitness book. Round out the basket with fresh fruits, herbal teas, and a relaxing scented candle.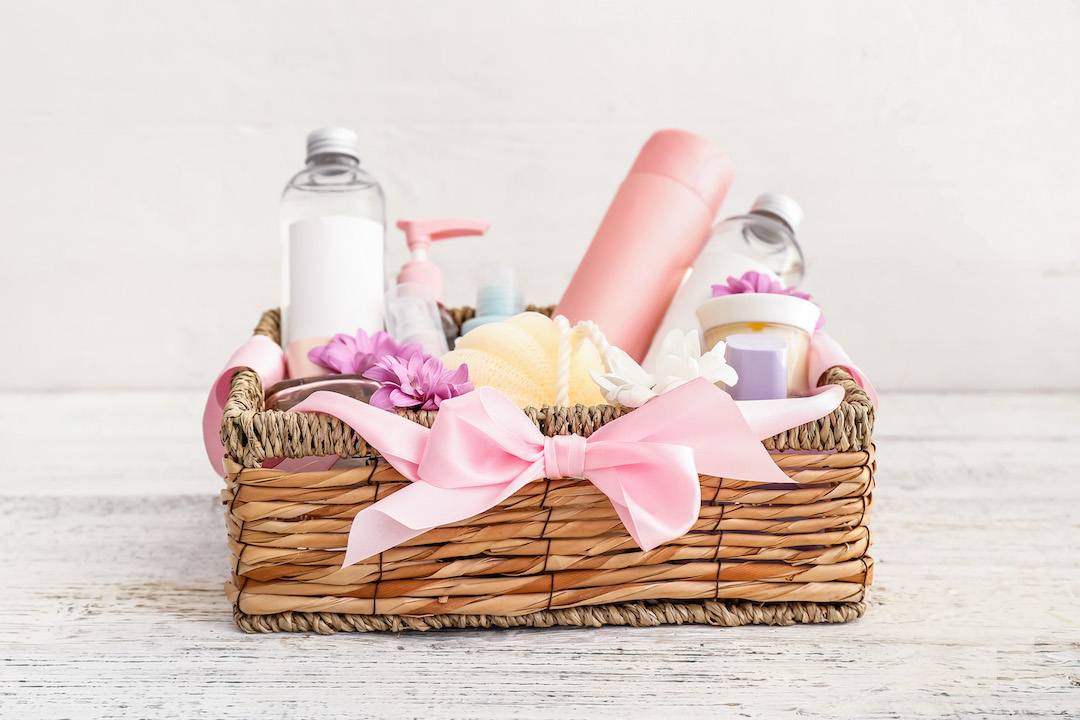 Artistic Inspirations
Nurture the creativity of the artistic souls in your life with an art-themed gift basket. Include sketchbooks, high-quality colored pencils, watercolor paints, and a set of artist brushes. It's the perfect way to inspire their talents and let them capture the beauty of spring on canvas.
The Ultimate Relaxation Retreat
Give the gift of relaxation with a spa-themed basket. Fill it with scented candles, essential oils, plush towels, bathrobes, and a soothing sound machine. This gift is ideal for anyone in need of a little rest and rejuvenation.
A Taste of the World
For the food lovers, a global cuisine-inspired basket is a delectable choice. Include a variety of international spices, gourmet sauces, and specialty ingredients. Add a cookbook featuring recipes from different cultures to ignite their culinary creativity.
Conclusion
Springtime gift baskets allow you to share the joy of the season with your loved ones in a meaningful and personalized way. Whether you choose a garden, beauty, outdoor adventure, culinary, wellness, artistic, relaxation, or culinary theme, your thoughtfulness will shine through. Brighten their day with a gift that captures the essence of spring and create cherished memories that will last a lifetime. Explore these wonderful springtime gift basket ideas and make your loved ones feel truly special in the beauty of the season.