Thanksgiving is a time for expressing gratitude and appreciation for our loved ones. If you're attending a Thanksgiving gathering as a guest, it's customary to bring a gift to show your appreciation to the host or hostess. But with so many options available, it can be challenging to decide what to gift on Thanksgiving. Don't worry! We have you covered with our ultimate guide to Thanksgiving gifts that are sure to impress.
What to Gift on Thanksgiving? Show Your Gratitude with Thoughtful Gifts
Expressing gratitude goes beyond just saying "thank you." It's about showing your appreciation through thoughtful gestures. When choosing a Thanksgiving gift, consider the personality, interests, and preferences of the host or hostess. By selecting a gift that aligns with their tastes, you're demonstrating that you truly value and understand them. Here are some unique gift ideas that are bound to make an impression:
1. Gourmet Food and Wine
A delicious gourmet food and wine gift set is always a crowd-pleaser. Consider selecting a variety pack of high-quality olive oils and vinegars, perfect for pairing with their favorite dishes. For wine enthusiasts, opt for a bottle of their favorite vintage or a selection of wines that complement Thanksgiving flavors.
2. Scented Candles
Create a cozy and inviting atmosphere with scented candles. Choose candles with fragrances that evoke the essence of fall, such as pumpkin spice, apple cinnamon, or warm vanilla. A "Thanks" scented candle is a simple yet thoughtful way to express your gratitude.
3. Festive Tote Bag
A weather-resistant tote bag with a Thanksgiving-themed design is both practical and charming. Look for one that features words like "love," "home," "family," and "friends" to capture the spirit of Thanksgiving. This gift can be used long after the holiday season, making it a versatile and thoughtful choice.
4. Gift Baskets
Gift baskets are always a hit, as they offer a variety of treats to enjoy. Consider a "So Very Thankful" gift basket filled with popcorn, cookies, crackers, and cakes. This bountiful assortment is sure to make the recipients feel appreciated and loved.
5. Unique Wine Charms
Help your hosts keep track of their glasses with adorable wine charms. Choose a set with autumn-themed designs like fall leaves, pumpkins, and pinecones. These small but thoughtful accessories will add a touch of festivity to their Thanksgiving celebration.
6. Dried Fruit Gift Basket
For health-conscious hosts, a multi-purpose dried fruit gift basket is an excellent choice. Packed with an assortment of dried mangos, apricots, dates, and more, this gift is a healthy and delicious treat that can be enjoyed during and after the holiday season. The basket itself can also be used as a trivet, cutting board, tray, or bowl.
7. Thanksgiving Napkins
Add a touch of humor to the Thanksgiving table with "Leftovers Are for Quitters" napkins. These cocktail napkins are sure to bring a smile to everyone's faces and make them want to come back for seconds. It's a simple yet fun way to inject some lightheartedness into the celebration.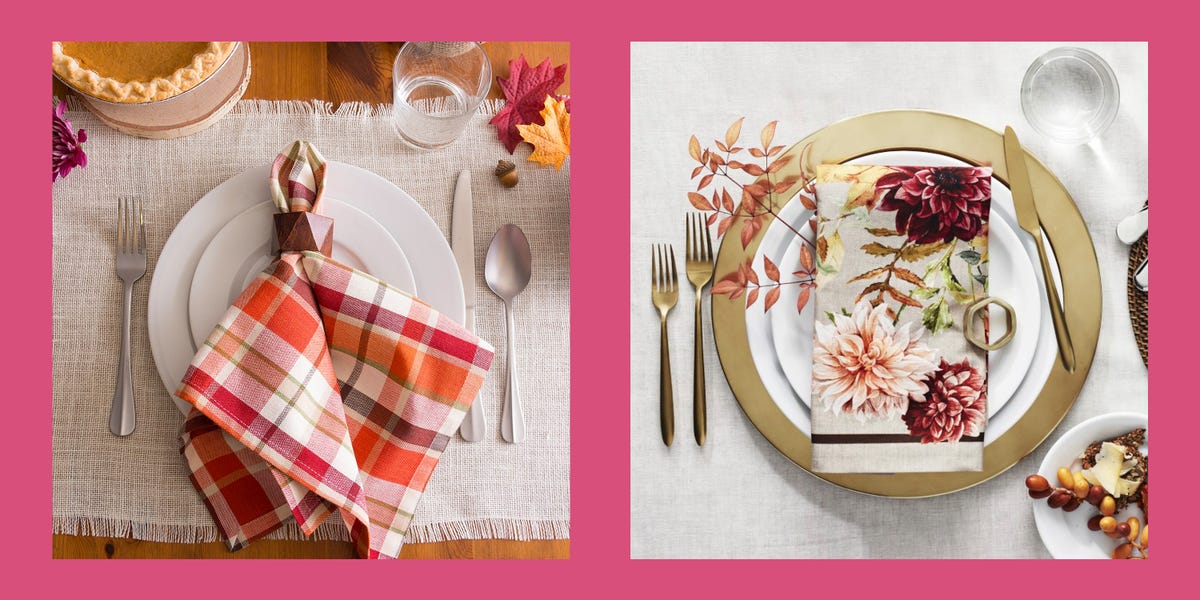 8. Batter Bowl Gift Set
Give the gift of a delicious breakfast with a Maine Morning Batter Bowl Gift set. Complete with pancake or waffle mix, real Maine maple syrup, Wild Maine Blueberry jam, and a handy whisk, this gift is perfect for Black Friday brunch or lazy weekend mornings. The festive melamine bowl can be used time and time again, serving as a lasting reminder of your thoughtfulness.
9. Pumpkin Scented Wax Warmer
Help create a warm and inviting ambiance with a pumpkin-scented wax warmer. This gourd-geous decor piece can double as a cute Thanksgiving centerpiece while infusing the room with the delightful scent of autumn.
10. Cheese Knives Set
For cheese connoisseurs, a set of walnut cheese knives is a classic and practical gift. Each knife is designed for cutting a specific type of cheese, ensuring a seamless and enjoyable cheese-tasting experience.
Personalized and Meaningful Touches
Adding a personal touch to your Thanksgiving gift can make it even more meaningful. Consider these personalized gift options:
11. Engraved Wooden Spoons
Add a touch of Thanksgiving flair to their kitchen with engraved wooden spoons. These cheeky and decorative utensils are made of natural bamboo material and can be used for cooking or as display pieces. The recipient will appreciate the thoughtful customization.
12. Custom Recipe Book
For those who love spending time in the kitchen, a custom recipe book is the perfect gift. Engraved with their name or initials, this beautiful wooden recipe book will become a cherished keepsake. They can fill it with their favorite recipes, creating a personalized collection of culinary delights.
13. Embroidered Dish Towels
Add a whimsical touch to their kitchen with a set of embroidered Snoopy Thanksgiving dish towels. These playful and festive towels will bring a smile to their face every time they use them. They're not only practical but also a great conversation starter.
14. Embroidered Linen Dinner Napkins
Elevate their table setting with personalized embroidered linen dinner napkins. These napkins feature whimsical Thanksgiving-inspired illustrations and sophisticated monograms. They add a touch of elegance and charm to any dining experience.
15. Classic Charm Oval Platter
A ruffled-edge platter is a beautiful and practical gift, especially on Thanksgiving. This classic charm oval platter is big enough to hold an entire turkey, making it the perfect addition to their holiday table.
Conclusion
Choosing the perfect Thanksgiving gift doesn't have to be a daunting task. By considering the personality and preferences of the host or hostess, you can select a gift that shows your gratitude and appreciation. Whether it's a gourmet food and wine set, scented candles, or personalized items, the thoughtfulness behind your gift will make it truly special. Use our ultimate guide to Thanksgiving gifts to inspire your choice and make this holiday season unforgettable. Happy Thanksgiving!